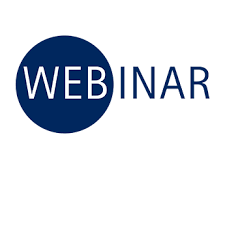 Webinar: The 100 % Fallacy – Common Presumptions That Hold Your Fundraising Back
November 30, 2018 @12:30 pm
Speaker:  

Tom Ahern
Many common assumptions about donors are just plain wrong, hence charities shipwreck financially and fail to grow. Get it right from the start, with this "truth stampede." World-sourced from top experts by Tom Ahern, you'll learn what are acceptable response rates for direct mail appeals and donor newsletters. You'll learn why you should hang your entire fundraising program off just one metric, Lifetime Value (LTV). You'll learn why monthly donors are preferable to annual donors. You'll learn why bequest donors are (usually) preferable to major donors.
About the Speaker:
In November 2016, the New York Times called Tom Ahern "one of the country's most sought-after creators of fund-raising messages." He specializes in applying the discoveries of psychology and neuroscience to the day-to-day business of attracting and retaining donors. He's authored five well-received books on that topic, with two more in the pipeline. Each year, he trains thousands of fundraisers internationally through conferences and webinars.
*This webinar was pre-recorded on May 30, 2018.
Location:
Talbert House
2600 Victory Parkway
Cincinnati, Ohio  45206
Directions – CLICK HERE
Time:
12:30-1:00 pm Registration/Lunch/Networking
1:00-2:00  pm  Presentation
Cost:  (registration)
AFP Members – FREE
AFP Non-Members – $25
Students (with valid student ID) – FREE
*Your registration is a financial commitment. You will have an option to add a lunch order to your registration, or you are welcome to bring a bagged lunch with you to the event. 
This event has been approved for 1.0 CFRE credits.