Thank you to everyone for a successful event.
To view pictures click on the below link:
Coming Together for Our Community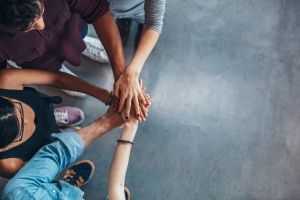 Thursday, November 9, 2017
Music Hall
124 Elm Street, Cincinnati, OH  45202
11:00 – 11:30 AM:  Registration
11:30 – 1:30 PM: Lunch and Program

Registration is now closed.  Contact Register@AFPCincinnati.org for questions, registration changes or ticket purchases.

National Philanthropy Day (NPD) is a special day set aside to promote philanthropy and recognize individuals, organizations and businesses that are inspiring change through their significant impact on nonprofit organizations. Each day, generous benefactors and volunteers make a difference to people across a spectrum of nonprofit organizations from the arts to education to social services and everything in between.
The National Philanthropy Day Luncheon is our annual, signature event at which people representing businesses, nonprofits, philanthropists and volunteers come together to celebrate our vibrant philanthropic community.
All nonprofit organizations have the opportunity to participate in our Honoree process by recognizing donors, volunteers and special friends who have made a truly exceptional impact.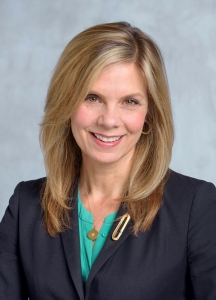 Honorary Chair:  Ellen Katz, President/CEO for The Greater Cincinnati Foundation
Ellen Katz joined The Greater Cincinnati Foundation as President/CEO in May 2015. Ellen had previously been President & CEO of The Children's Home of Cincinnati. She served that organization in various roles for 25 years, leading the total transformation of the organization from a small residential treatment center to a $20 million operation offering education and treatment services to more than 6,000 children per year. Under her leadership, The Children's Home was twice named as one of the nation's Top 50 Nonprofits and received multiple awards for innovation, strategy, and culture.
Ellen also contributes to the community at large, having served on numerous state and local boards. She currently serves on the board of Bethesda Inc. and led the development of its multi-million dollar grantmaking strategy throughout the Greater Cincinnati region. She also serves on the Child Poverty Collaborative Steering Committee, Music Hall Revitalization Company Board, 3CDC Board, REDI Cincinnati Board, and CRBC Board.
In 2004, the Cincinnati Business Courier named Ellen to its "Forty Under 40" list. She is a member of Leadership Cincinnati Class XXIX and was a finalist for the 2008 Athena Award. In 2011, she was one of three finalists for the international Vistage Award for Passionate Leadership. In 2013, Ellen received a Medical Mutual Pillar Award for Executive Director of the Year and in 2014 she was named Nonprofit Woman of the Year by Cincinnati USA Regional Chamber. She was named one of Cincy Magazine's Power 100 in 2014, 2015, and 2016.
Ellen has a Master of Arts in Psychology from the University of Cincinnati and an MBA from Xavier University.
Register to attend as an individual or become a sponsor!  CLICK HERE to see our sponsors.

Early Registration Fee thru October 15, 2017
Individual Ticket: $55 each
Late Registration Fee thru October 30, 2017
Individual Ticket: $65
Registration is now closed.  Contact Register@AFPCincinnati.org for questions, registration changes or ticket purchases.
Award Winners…  Recognizing Love Poured Out
Our Community Award Winners are local, every day people who do the extraordinary to help others.  It's their selfless giving that has spurred the birth and momentum of National Philanthropy Day.  We are honored to be able to celebrate their acts of love.  CLICK HERE to view the 2017 winners.
Honorees… Celebrating Our Supporters
As part of National Philanthropy Day (NPD), the Association of Fundraising Professionals (AFP) invites nonprofit organizations to recognize and celebrate individuals:  donors, volunteers and special friends who support and further their missions.
The process:
During the NPD registration process, nonprofit organizations may submit the names of their Honorees – donors, volunteers and special friends.  AFP requests that nonprofits submit only Honoree names of people that will be attending the luncheon.  When guest names are entered, Honoree designations can be chosen.  AFP will list Honoree names in the NPD program.  Honoree names must be submitted to AFP by October 30, 2017 for inclusion in the program.  If you need assistance in entering guest names or designating which ones are honorees, email us at Register@AFPCincinnati.org.
Nonprofit organizations are welcome and encouraged to bring other tokens of appreciation and thanks for their Honorees to present at their tables.   This is a chance to express your thanks in a unique setting, no matter your budget.  Even the always-appreciated handwritten notes are more meaningful on this special day.
Volunteers…  Make It Happen
Are you interested in helping out on the day of the event?  We are looking for volunteers to help with the set up, registration, be a greeter and tear down.  Volunteers are compensated with a free lunch!  Click on the button below to sign up!
Parking…  What You Need to Know
Music Hall parking fills up quickly (Washington Park and CET Garages).  Those who are coming from Downtown Cincinnati are encouraged to take advantage of the street car Connector which stops right in front of Music Hall. Click on the following link to explore the PARKING OPTIONS around Music Hall.
For more information or questions, please contact Register@AFPCincinnati.org.