Guests Of Honor
Mr. Greg Landsman, Preschool Promise

Dr. Anita Shah, Cincinnati Children's Hospital Medical Center

Ms. Andrea White, Habitat for Humanity Homeowner
Mr. Greg Landsman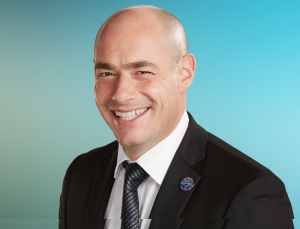 Council member Greg Landsman was elected to serve on Cincinnati City Council in fall 2017, with the mission of achieving large-scale community and systemic change on behalf of children and families. The former Executive Director of the nationally recognized StrivePartnership, Landsman spearheaded the successful Cincinnati Preschool Promise, which passed in November 2016 to provide two years of quality preschool in Cincinnati.  Landsman is the CEO of the 767 Group, developing systematic changes for educational outcomes for children in the United States and overseas. Landsman also created Every Child Capital, a philanthropic venture fund that hopes to revolutionize philanthropy by investing in high impact programs that are able to attract sustainable public funding. This unique fund now provides a book a month to every economically disadvantaged child in Cincinnati, for the first five years of their lives, and is poised to significantly expand the number of first-time mothers who get the support they need in their child's first 1,000 days.
Dr. Anita Shah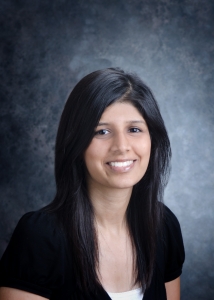 Dr. Anita Shah is an Assistant Professor and pediatrician in the Divisions of Hospital Medicine and Mayerson Center for Safe and Healthy Children at Cincinnati Children's Hospital Medical Center. Dr. Shah is a child advocate and researcher who came to Cincinnati to pursue a hospital medicine fellowship. During fellowship, she was selected to be a Quality Scholar at the Anderson Center for Health Systems Excellence and also completed a Master's in Public Health at University of Michigan. Her research has focused on parental Adverse Childhood Experiences (ACEs) and resilience in order to advocate and promote children's health and well-being. She has received grant funding to study the effect of parental ACEs on hospitalized children, and currently has partnered with parents in Price Hill to help create a culturally sensitive ACEs screen. She also is the health care lead in Joining Forces for Children, a collective impact group that is dedicated to promoting policies that building resilience in children and families in the Greater Cincinnati region.
Ms. Andrea White
Andrea White first heard about Habitat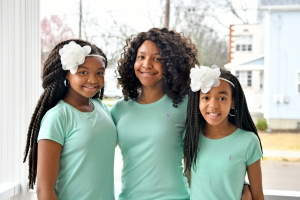 for Humanity on the news but wasn't sure of how to qualify. Her Aunt later had seen on the television that Habitat was accepting applications and she decided to apply. Andrea is employed with Express Scripts, a mail order Pharmacy as a Data Entry Technician. She is a member of the New Prospect Baptist Church. Andrea has two daughters. Amani, age 11, who enjoys volleyball, basketball and roller skating and Chyla, age 9, who enjoys soccer, basketball and roller skating Andrea and her family believe "if you do good for others, good things will come to you. Her goal is to "provide a safe environment for my children so they can play and be children." Owning her own home will provide "peace, safety and privacy".  "My dream for my family is to live life to the fullest and create as many memories as possible"  ~Andrea White
2018 Award Winners!
Winner ~ Dr. Neal H. Mayerson and Dr. Donna Mayerson Nominated By ~ The Manuel D. and Rhoda Mayerson Foundation