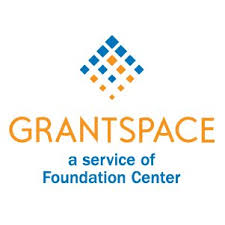 Fundraising Appeals: How Not to Mislead Your Donors
September 27, 2018 @2:00 pm

-

3:30 pm
Training Details
 Thursday, September 27, 2018
Eastern: 2:00 pm – 3:30 pm
Early-Bird Special Discount!
Register on or before 9/20/2018 to receive the Early-Bird Special Discount of $49!
On 9/21/2018 the rate will increase to the regular fee of $75
Do you know how to spot and correct common fundraising mistakes that can harm donor trust or even draw scrutiny from regulators? It's important to craft a compelling fundraising appeal for your donors – and just as critical to be sure your solicitation accurately tells your charity's story. Media, government regulators, and watchdog monitors are looking closely at what nonprofits tell donors about how their money will be spent. Is your organization prepared? Learn about steps you can take to help protect your nonprofit's most vital asset: your reputation. Now is a great time to put processes in place to ensure that your fundraising communications will be clear and consistent as well as persuasive.
Get tips for avoiding typical fundraising appeal problems and for navigating the special challenges of communicating on channels such as social media and crowdfunding.
Can't make the webinar? Register and we will send you the full recording so you can watch it on your own time!
Outcomes
Upon completion of this webinar you should be able to:
Identify common fundraising appeal mistakes
Evaluate your own appeals for clarity, accuracy, and substantiation
Assess what kind of data or documentation you should collect or prepare to back up fundraising claims
Develop processes and guidelines that your staff can use to check fundraising appeals for clarity and compliance issues
A welcome to:
Development officers,
PR/marketing/communications officers,
Executive Directors, CEOs, COOs, CFOs, controllers,
General counsels
Board Members,
Nonprofit advisors, and other interested executives
Qualifies for 1.5 CFRE points
Additional Information
Webinar fee entitles purchaser to one computer log-in which cannot be shared. In addition, no refunds, transfers or credits will be issued for missed sessions. Access to the recording will be provided with purchase.
Upon completion of your registration, you will be receiving an email from our webinar platform, GoTo Webinar. The email will contain your own unique link to the live webinar.
Intended Audience
All levels of experience
Bonus Materials
When you register for this webinar, you receive:
a full recording,
a copy of the webinar slide deck, and
associated handout(s), if applicable
To register:
https://grantspace.org/training/2018-09-27-fundraising-appeals-how-not-to-mislead-your-donors/