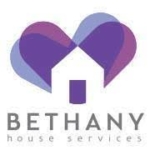 Website Bethany House Services Bethany House Services
Bethany House Services
The Development Manager leads and supports wide-ranging fundraising activities to enable Bethany House Services to fulfill its mission to empower homeless and at-risk families with the solutions to achieve housing stability and long-term self-sufficiency. Primary responsibilities include overseeing all grant writing and reporting; managing a portfolio of individual, foundation, government, and corporate donors; writing and organizing annual fund solicitations; and facilitating all planned giving activities.
Key Duties and Responsibilities:
Grants
Collaborate with the CEO, CDO, and necessary Program Directors to administer all grant writing and grant reporting.
Collaborate with CEO and CDO to implement strategy for foundation, corporate, and government funders.
Lead grant writing for high-level, strategic funding opportunities.
Manage grants calendar and liaise with Finance or other departments as needed.
Cultivate existing grantors and research possible new grant funders.
Supervise Grant Writer position.
Donor Management
Manage a portfolio of individual, foundation, government, and corporate donors.
Steward existing donors through meaningful engagement and sustain or increase their levels of giving.
Cultivate new prospects assigned to the portfolio and empower them to become annual supporters.
Annual Fund
Write and manage all annual fund appeals, including direct mail, email, and social media.
Lead other annual giving campaigns, such as Giving Tuesday. 
Planned Giving
Work with the Communications and Special Events Manager to enhance planned giving marketing efforts through direct mail, email, newsletter, and website
Additional Responsibilities:
Gather and disseminate annual outputs and outcomes data to streamline metrics about BHS' impact.
Lead development-related special projects as designated by CEO or CDO.
Provide support for special events.
Assist with other development or communications tasks as needed.
Education & Experience
Bachelor's degree in English, Communications, Marketing, or a related field.
Three or more years of experience in grant writing, donor management, or fundraising.
Knowledge & Skills
Superb written and oral communication skills.
Excellent interpersonal, analytical, and organizational skills.
Proven ability to build, sustain, and grow relationships.
Ability to set targets and develop strategies to achieve them.
Attention to detail and accuracy.
Ability to work under pressure and meet deadlines.
Computer proficiency with advanced internet research skills.
Other Position Requirements:
Reliable and regular attendance
Requires valid driver's license and ability to meet BHS's vehicle insurance requirements.
Successful completion of BHS criminal background checks and drug tests.
Physical Requirements:
Essential physical requirements of the job: kneeling, standing, pulling, climbing, balancing, crouching, walking, lifting, stooping, tactile sense, hearing, reaching with hands and arms, grasping, pushing, fingering, repetitive movements, talking.
Exerting up to 10 pounds of force occasionally, and/or up to 10 pounds of force frequently, and/or up to 10 pounds of force constantly to move objects.
Specific vision requirements: close vision, distance vision, color vision, peripheral vision, depth perception, and the ability to adjust focus.
Must be able to operate a motor vehicle safely.
Salary Range: $65,000-$70,000 with benefits
Bethany House Services is committed to the full inclusion of all qualified individuals. As part of this commitment, Bethany House Services Inc. does not discriminate in employment on the basis of race, color, religion, sex (including pregnancy and gender identity or expression), national origin, sexual orientation, marital status, disability, genetic information, age, parental status, military service, or other non-merit factor and will ensure that persons with disabilities are provided reasonable accommodations.