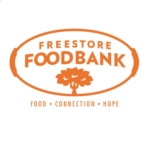 Website Freestore Foodbank Freestore Foodbank
Freestore Foodbank
Job Description
The Annual Fund Coordinator is responsible for annual fundraising (direct mail, digital marketing and online fundraising) in alignment with organization goals, as well as support of special events through tracking and donor documentation currently in Raiser's Edge.
Essential Job Functions
Manages a comprehensive direct mail fundraising program that will meet the financial goals of the department in conjunction with the online and major gifts staff.
Oversees and coordinates the development of direct mail copy and strategy in collaboration with current firm True Sense, Director of Annual Fundraising Operations and marketing staff, ensuring a portfolio worth over $2.4 million. Assists in collaboration of digital strategy with marketing team and consultants. Ensures annual fund solicitations are cohesive and holistic across all mediums to support donor needs.
Solicits and expands monthly donor program, overseeing a portfolio of $900,000 in donor support.
Works directly with Leadership Gifts team to provide reporting to support mid-level giving, virtual food drives and qualification processes and documentation.
Provides reporting to ensure accurate fundraising projections across entire development department.
Offers strategic advice in unified donor communications across the organization.
Supports the strategy and execution of special events in the marketing team through Raiser's Edge tracking, multi-year documentation and budgeting.
Evaluates event outcomes to offer recommendations to marketing team for donor solicitation.
Leads constituency management functions for Blackbaud Luminate Online, Blackbaud NXT, and consultant ResTech as it relates to direct mail and monthly donor efforts.
Leads relationship with mail house to plan and execute all acknowledgement mailings and anything outside direct mail firm.
Works with Director on all related budgeting aspects and updating revenue/expenses PowerPlan.
Additional Responsibilities
Leads data documentation to support events and Leadership gifts team. Required to work flexible hours around signature events.
Leads the cross-departmental team collaboration with the Director and Marketing staff to increase annual gifts through direct mail, online, special events, and annual campaigns.
Coordinates with Digital and Marketing Communications staff to develop and implement online and social media strategies for annual fund needs.
Qualifications
An individual must be able to perform each essential duty satisfactorily.
The requirements listed below are representative of the knowledge, skill, and/or ability required.
Reasonable accommodations may be made to enable individuals with disabilities to perform essential functions.
Education and Experience
Bachelor's Degree in a related field of event management or fundraising/development.
3-5 years of experience in non-profit fundraising, including direct mail, annual fund, and online strategy, as well as experience in data tracking and development coordination.
Skills & Abilities
Proficient in Microsoft Office
Proficient in Fundraising Software, i.e. Raiser's Edge and Blackbaud Luminate Online||
Excellent communication and presentation skills|
Ability to develop a budget and make sound financial decisions
Project Management experience and use of project management software tools
Knowledge of Adobe Creative Suite
Salary Range

Starting salary of $53,147 with adjustments based on experience