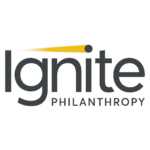 Website Ignite Philanthropy
EXECUTIVE ASSISTANT
Corporate Division
CLASSIFICATION: Full Time, Exempt
ABOUT IGNITE PHILANTHROPY
Our Mission: To connect people, ideas and capital to fuel community solutions.
Aspiring to maximize the power of giving, Ignite Philanthropy (Ignite) works with private donors and non-profit organizations to leverage their resources and ideas to achieve greater impact in the communities they serve. Ignite serves the entire philanthropic and non-profit sector—from individuals, companies and foundations seeking to manage and enhance their charitable giving to non-profits looking for an experienced partner to help raise capital to accomplish their mission. In 2022, Ignite helped raise over $60MM in philanthropic support for its non-profit clients and supported its foundation clients to grant $13.5MM to hundreds of non-profit organizations. Recognized as a 2021 Cincinnati Business Courier Fast 55 Nominee, Ignite invests in its people, processes, and technology to deliver unparalleled service to its philanthropic and non-profit clients and community.
POSITION DESCRIPTION
Reporting to the Director, HR & Operations, the Executive Assistant supports the company's operational functions by providing executive support, business development support, and office management. The Executive Assistant provides direct scheduling and administrative support to three member of the firm's Executive Team, as well operations and office management support to the full team. This position offers an opportunity to learn about and be connected to the philanthropy sector and Greater Cincinnati community.
This position operates at a rapid pace and requires a high level of discretion in handling confidential information. Clear communication, a proactive mindset, advanced organizational skills, and the ability to prioritize are necessary. The ideal candidate will be detail-oriented and eager to take on additional projects and tasks. Professionalism, a service-oriented personality, excellent organizational skills, and exemplary written and oral communication skills are critical.
EXECUTIVE & TEAM SUPPORT
Maintain the CEO and two SVPs calendars with acute attention to detail ensuring all arrangements are made for meetings and conference calls, including but not limited to booking rooms, making reservations, and preparing materials.
Coordinate and schedule client and stakeholder meetings that involve the CEO and/or the SVPs as well as brief them on their schedules and ensure they are prepared with any needed materials.
Draft emails, decks, or other materials for CEO.
Determine priority of matters of attention for the CEO and the SVPs; redirect matters to team members to handle, or handle matters personally, as appropriate.
Maintain confidential files, update contact and account records in Salesforce for contacts interacting with the CEO and SVPs; including maintaining meeting records, notes and profile information.
Coordinate regional and domestic travel arrangements for CEO and occasionally other Executive Team members, as well as execute arrangements for their attendance at local fundraising events, board meetings and social events
Manage CEO emails and manage tasks to keep operations running efficiently
Provide logistical and administrative support for Ignite's Board of Advisors, including but not limited to, scheduling meetings, booking rooms, and ordering lunch.
BUSINESS DEVELOPMENT SUPPORT
Provide support for business development efforts through managing pipeline reports and ensuring Salesforce records are up to date.
Support in a proactive business development process that includes scheduling meetings, ensuring communication to prospects is timely by helping to draft materials and follow-up responses, managing the delivery of proposals/memos, and signing of contracts, and keeping information up to date in Salesforce.
Proofread and draft correspondences and documents as needed.
Conduct initial research on prospect organizations and affiliated contacts and maintain Salesforce data for new connections.
Manage the client onboarding process through collecting contract signatures, managing Salesforce records, and setting up company files and project management support for client teams
Additional assistance in managing the prospect life cycle as assigned.
OPERATIONS & OFFICE SUPPORT
Serve as a corporate member of the Ignite Philanthropy team to support company operations and all divisions.
Provide general operational and project support to company in partnership with the Director, HR & Operations.
Be the face of Ignite Philanthropy by addressing and responding to phone calls, greeting guests, and providing exceptional hospitality.
Provide general office management through coordinating the company's mail, ordering supplies, responding to general maintenance requests, and managing relationships with cleaning and supply vendors.
In coordination with the corporate team, manage the company's events calendar and support company event planning efforts.
Support the planning of recognition activities and/or gifts for new hires as well as team birthdays, work anniversaries and other events.
Manage sending gifts to clients/partners for holidays, memorials, birthdays, etc.
Assist in company accounting through management of account payables, vendor payments, client deposits, and monthly credit card coding for the Executive Team.
Other duties as assigned.
CORPORATE CULTURE
Solutions Driven – Our work is rooted in our ability to develop solutions to help our clients achieve their philanthropic goals. We take the lead in co-creating the path to our clients' success.
Adaptive – Building the right strategy requires us to remain humble so we may continually learn and adapt. We embrace listening, questioning, and experimentation as the foundation to our adaptive mindset.
Team-Centered – No single individual has the knowledge and experience to successfully navigate all aspects of our work. We thrive by taking a team approach, ensuring that we bring diverse tools and talent to successfully tackle our clients' complex challenges.
Service Minded – Through the generosity of our clients we are able to serve our community. We take this responsibility seriously, personifying the spirit of the sector we serve.
QUALIFICATIONS
A minimum of 5 years of relevant experience
Superior organizational skills and ability to multi-task
A self-starter, eager to tackle changing tasks and projects, thrives in a fast-paced environment
Proven ability to prioritize conflicting needs and address matters expeditiously, proactively, and diplomatically
Proven ability to anticipate business needs and use critical thinking and solutions-oriented approach
Exceptional attention to detail and impeccable follow-through
Exemplary written and oral communication skills
Ability to earn trust, confidence and respect amongst the internal team, clients, and external stakeholders
Ability to discern and administer confidential matters
Strong display of professionalism, poise, positive attitude, and service-orientation
Computer skills – must be highly skilled in the use of Microsoft Office Suite: Word, Excel, Outlook and PowerPoint, Google Suite, specifically Google Calendar and have the ability to learn common software platforms
Knowledge of and experience in the non-profit sector and working within the philanthropic community is preferred
Be able to work in the office 3-4 days/week.
PHYSICAL REQUIREMENTS
Prolonged periods sitting at a desk and working on a computer.
Must be able to lift up to 15 pounds at times.
SALARY AND BENEFITS
Ignite Philanthropy offers a competitive salary and benefits package commensurate with experience.
The salary range for this position is $50,000 – $65,000 annually.
Ignite offers the following benefits to employees:

Elective health, dental and vision insurance (75% of the employee's premium is employer-paid).
Short- and Long-Term Disability and Life Insurance (100% of the premium is employer-paid).
401(k) retirement savings plan with a 4% employer contribution that employees may elect to participate in the quarter immediately following their hire date.
Discretionary annual bonus and profit-sharing contribution.
Fourteen (14) paid holidays, which includes six (6) business days at the end of the calendar year.
120 hours of paid leave (PTO) used for vacations and planned absences.
Flexible Discretionary Leave used for short-term health-related or personal absences.
Eight (8) hours of Volunteer Leave used for volunteering in the community.
Twelve (12) weeks of partially paid Parental Leave.

Ignite provides the following stipends to offset employee's costs:

Home Office/Technology Stipend – $400/one-time, upon hire
Parking Stipend – $80/month
Phone/Internet Stipend – $50/month
Wellness Reimbursement – $200/annually

Ignite is fully committed to employees' growth and offers opportunities for continued professional development.
Ignite supports a flexible work environment, however, Ignite's business needs will need to be supported through regular office attendance (typically 3 days/week).
We are an Equal Opportunity Employer and strongly encourage a diverse pool of candidates to apply.
Ignite Philanthropy is fully committed to equality of opportunity in all aspects of employment.