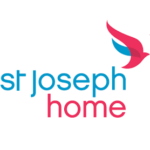 Website St Joseph Home
Possibility overcomes disability
Primary Duties and Essential Functions
Under the leadership of the Major Gifts Officer, the Development and Fundraising Manager is responsible for the overall success of the Annual Fundraising Program at St. Joseph Home.  With a mindset of continuous improvement, this individual develops strategies and executes tactics for all annual fundraising campaigns. The Annual Development plan of SJH includes strategies to raise money through employees, raffles, events, online and direct mail appeals, as well as community and affinity groups. Community engagement and support of major gift donors and prospects is also an important part of this role. S/he will plan and execute fundraising events to maximize prospect/donor engagement with support from the Development and Marketing Coordinator. S/he is responsible for data integrity, improvement, analysis, and donor research.
QUALIFICATIONS
Education/Experience:
Bachelor's or advanced degree required
Demonstrated success in a database management system required
Significant knowledge of Microsoft Office applications
Experience in volunteer and events management is a plus
3-5 years' experience in a fundraising or non-profit role.
Supervisory experience preferred
Skills/Specialized Knowledge/Abilities:
Customer service mentality
Professional curiosity about your work as well as the advancement and non-profit fields
Goal oriented and appreciative of structures for accountability
Works well as part of a team and on a campus where our mission is being delivered
Interest in and commitment to the SJH mission and vision and those we exist to serve
Benefits include:
Competitive Pay
Generous PTO (Paid Time Off)
Employer-paid Short-term disability, Long-term Disability and Life insurance
Medical, vision, dental
401K with match
Tuition reimbursement
Salary starting at 48,000/year, will be adjusted for experience
As an equal opportunity employer, St. Joseph Home does not discriminate in its employment decisions on the basis of race, religion, color, national origin, sex or pregnancy, age, disability, sexual orientation, genetic information, veteran or military status or any other basis that would be in violation of any applicable federal, state or local law.