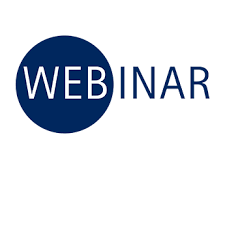 Transformational Donor Events
November 22, 2019 @11:30 am

-

1:00 pm
Presenters: Bob Westfall and Lisa Wolf
Imagine if your signature event could consistently raise significant funding and kickstart relationships with new major donors. This would require an intentional invitation strategy, transformational content, and flawless execution. Learn how to integrate best practices in major donor events to elevate the impact of your events. In this session, Bob Westfall and Lisa Wolf will share key insights from their experience executing over 330 major donor events which have raised over $650 million.
During this webinar, participants will learn:
The difference between transactional and transformational giving
The elements of a compelling transformational case
The different purposes of donor events [brand awareness, recognition, acquisition, cultivation]
How an effective event can compress the major donor cultivation cycle
The key do's and don'ts of successful major donor events [right people, smaller group, relationally focused, 2+ days]
How to structure an effective donor event strategy
About the Presenters:
Bob Westfall, CEO of Westfall Gold, launched the company in 2002 with a singular mission: To help clients fund transformational impact around the world. Inspired by the Parable of the Talents, he has drawn on his experience in major donor development to build one of the country's preeminent fundraising consultancies. To date, the Westfall Gold team has guided leading universities, nonprofits and faith-based organizations in raising $650 million through the company's signature major donor events. Bob is a recognized expert on major donor fundraising, and is accredited as a Master Trainer by the Association of Fundraising Professionals. He also serves as a Director of The Giving Institute, and is a highly sought-after speaker at leadership and development conferences around the world. He is the author of the motivational book The Fulfillment Principle. Bob admits that his greatest achievement is his family. His wife Kim keeps him anchored and on track. And with four grown children and four grandchildren, they both have their hands full. In his spare time, Bob is divided between the tennis courts and the golf course.
Lisa Wolf, Westfall Gold's Vice President of Consulting, is passionate about working with nonprofits that work hard every day to improve the lives of others. From 2005-2013, Lisa held senior leadership positions at CURE International, a medical ministry with hospitals and programs in 29 countries throughout the developing world. At CURE, she was responsible for creating the communications strategy for general, mid-range and major donors, as well as growing the organization's general donor base through development of an online, radio and direct mail strategy. Lisa was also responsible for planning CURE's major donor communications strategy and fundraising weekends that have raised more than $12 million over four years.
Location:
Talbert House
2600 Victory Parkway
Cincinnati, Ohio  45206
Directions – CLICK HERE
Time:
11:30-12:00 pm Registration/Lunch/Networking
12:00-1:00  pm  Presentation
Cost:  (registration)
AFP Members & Students (with valid student ID) – FREE
AFP Non-Members – $25
**AFP International offers Webinars at a significant cost. The Cincinnati Chapter purchases the right to show this webinar locally for a one time group viewing.
*Your registration is a financial commitment. You will have an option to add a lunch order to your registration, or you are welcome to bring a bagged lunch with you to the event. 
This event has been approved for 1.0 CFRE credits.