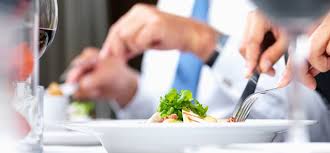 SNAP Luncheon
Wednesday, September 9 @12:00 pm

-

1:00 pm
AFP Greater Cincinnati, an association of professionals, advances philanthropy by enabling its members and nonprofit organizations to practice ethical and effective fundraising that changes our community for the better.
An important program of AFP is SNAP (Seasoned Network of Advancement Professionals).
One of the main purposes of SNAP is to provide educational and networking opportunities to seasoned development professionals.
We are excited to announce our next gathering will be rescheduled soon at 12:00 pm, right after the Nonprofit Leadership Summit.
We have the special privilege of having lunch with the keynote speaker  L
ynne
 Wester following the Nonprofit Leadership Summit that morning. The luncheon will be held at the Cintas Center. 
Space is limited,
 so be sure to sign up for this special luncheon right away. You are welcome to attend the lunch even if you can't attend the Nonprofit Leadership Summit.
Date:  Wednesday, September 9, 2020
Time:  Lunch at 12:00 pm
Location:  Xavier University – Cintas Center; 1624 Herald Ave, Cincinnati, OH 45207
Cost:  $30 (includes lunch, tax, gratuity)*
SNAP Committee:
Betsy Wilson, Crayons to Computers, Chair
Bethany Doverspike, AFP Membership Chair
Judie List Sweeney, Disabled American Veterans
Kathann Koehler, Xavier University
John Olberding, Chanticleer Consulting
* Note:  Your registration is a financial commitment. There will be a 20% cancellation fee if you cancel your reservation within 7 days of this event.  You must contact the AFP office (phone/email) to cancel, or you will be responsible for payment.  Thank you for your understanding.  
For more information on Lynne Wester or Annual Nonprofit Leadership Summit the morning of our lunch,
CLICK HERE
.