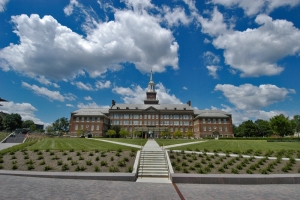 University of Cincinnati
Hello,
I am honored and thrilled to serve as the President of the Association of Fundraising Professionals University of Cincinnati Chapter (AFP-UC). AFP-UC will serve as the 38th collegiate chapter in the country, and is an officially sanctioned student chapter at the University of Cincinnati.
Our mission at UC is simple: educate our student peers about the impact of philanthropy on campus, expose others to the field of fundraising/university advancement, and serve as a resource to enhance philanthropic activities occurring on campus.
My personal contact information and the full list of other chapter leaders are listed below. Please feel free to reach out with any comments, questions, or suggestions. We look forward to making an impact on UC's campus!
Kayla Bullock
President, AFP-UC Collegiate Chapter
bullocky@mail.uc.edu
Chapter Leadership
Chapter President:
President-elect:
Philanthropy and Education: Siqi Cheng
Membership: Lauren Higginbotham
Communications: Lauren Briede
Secretary: Vacant
Treasurer: Vacant
Who is Eligible to Join?
To qualify as a member, you must:
Be enrolled in a degree-granting, certificate or diploma program at the University of Cincinnati (part-time graduate students are eligible unless they are working full time in a fundraising capacity for a nonprofit organization)
Have a GPA of 2.3 (per UC and AFP regulations)
Submit payment for collegiate level membership in the amount of $35.
How Do I Become a Member?
If you are a student who meets the eligibility criteria above and are interested in becoming a Collegiate Chapter Member, download an application today!