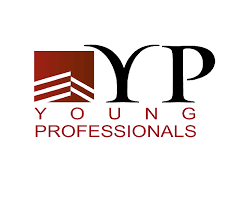 YP Networking Breakfast
October 8, 2019 @7:30 am

-

9:00 am
Tax Law 101: Maximize End of Year Giving
Have a real conversation with donors about changes in tax legislation and annual giving campaign tips
Network with other Young Professionals during breakfast and a panel discussion about how to leverage recent changes in tax legislation to increase charitable giving and maximize your organization's end of year campaign. Ed Lyon and Jackie Baumgartner will offer expert insights about communicating with donors about how tax law changes can minimize their tax liability and annual campaign tips for end of the year.
Breakfast provided. This event is open to AFP Members and those looking to join.
Where: Graydon on Main
1421 Main St, Cincinnati, OH  45202
When: Tuesday, October 8, 2019 from 7:30-9:00
7:30-8:00 Networking
8:00-8:45 Keynote
8:45-9:00 Q&A
About the speakers:
Edward A. Lyon, JD, CTM, Chief Tax Strategist


Ed is an authority on tax planning – an author, consultant, speaker, and a co-founder of TaxCoach™ Software, LLC, as well as the American Institute of Certified Tax Coaches. Ed has written seven books on tax and financial planning, and is a sought-after speaker to accountants, financial professionals, and business owners throughout the country. He has 300 radio and television appearances, including interviews on CNN, Fox News, MSNBC, and CNBC.

Jackie Baumgartner, Development Director for Tender Mercies, specializes in fundraising, grant writing, marketing, and project management. An active member of the Association of Fundraising Professionals (AFP) and chair of National Philanthropy Day in 2018, Jackie's combined 19 years of experience spans from product management to consumer goods to non-profits.