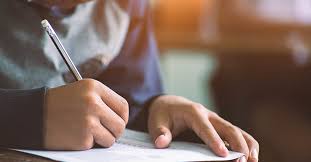 CFRE Refresher Course
Wednesday, August 11 @9:00 am

-

Thursday, August 12 @1:00 pm
The CFRE Refresher Course will prepare you for the exam by…
Reviewing the domains and key concepts
Identifying gaps in your knowledge or skills to focus on
Discussing case studies with other professional fundraisers
Sharing test taking strategies and study tips
Building your confidence prior to the exam
Presenters:  TBD
Date/Time:
Part 1: Wednesday, August 11 9:00am – 1:00pm
Part 2: Thursday, August 12 9:00am – 1:00pm
Where:  Virtual Meeting
Cost:  Members – $390, Non-Members $490
Please Note:  There will be a 20% cancellation fee if you cancel your reservation within 7 days of the event.  Thank you for understanding. 
Questions about the course?  Contact Catherine Hann CHann@cincinnatisymphony.org
*  Participation in the AFP CFRE Refresher Course may assist you in learning or reviewing concepts covered on the Certified Fundraising Executive (CFRE) examination as detailed on the Test Content Outline provided by CFRE International. However, the AFP CFRE Refresher Course is not designed specifically as a prep course for the exam.  It is designed to provide a review of concepts one should know at the five-year experience level.  
AFP highly recommends that the review course be just one of the resources you use in preparing to take the CFRE exam.  Your study should also include reading books that appear on the CFRE Resource Reading List.  
This event has been approved for 8 CFRE credits.