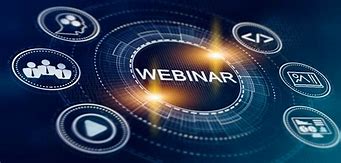 Virtual Webinar
Thursday, April 20 @12:00 pm

-

1:00 pm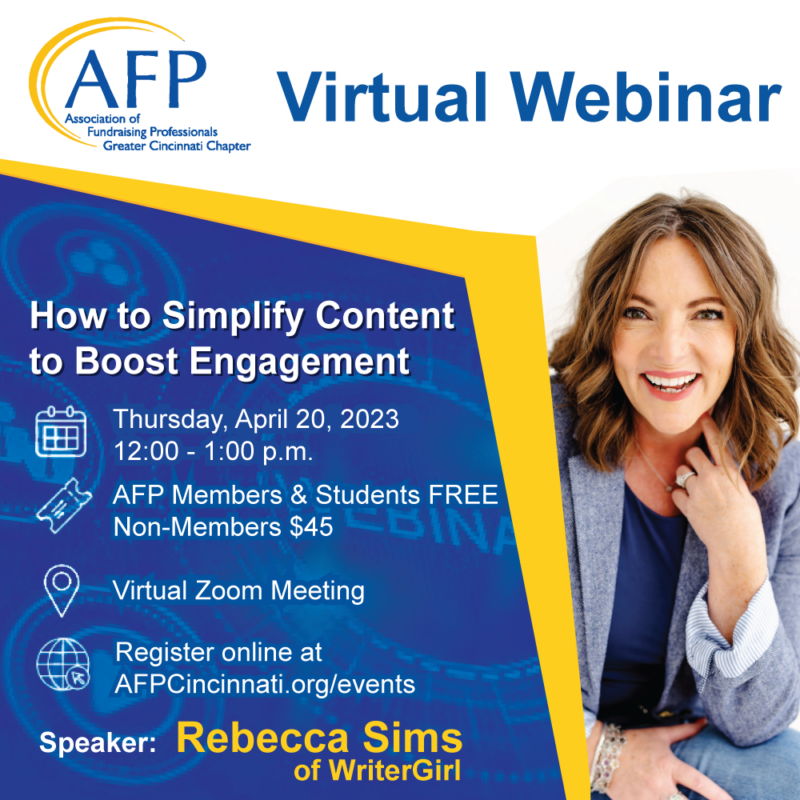 How to Simplify Content to Boost Engagement
 "If I had more time, I would have written a shorter letter."
The fundraising pro playbook is packed with strategies and special skills. Effective communication is the MVP, whether you're planning events, sharing stories, or winning over a super donor.
In just 45 minutes, learn why plain language adds power and punch to your content. And how you can use it to boost engagement with every audience.
Join this live webinar to learn:
Defining plain language
The "5 Cs" to all-star writing
Tools you can use to improve on the fly
How to write and structure emails for better response rates
Tips for writing to the C-Suite
Date: Thursday, April 20, 2023
Time: 12:00 – 1:00 p.m.
Location:   Virtual Zoom Meeting
Cost:  
AFP Members & Students (with valid student ID) – FREE
Non-Members – $45.00
More about our Speaker:

Rebecca Sims is WriterGirl's EVP of Operations.  When four-year-old Rebecca snuck onto a bus (in Germany) headed for a preschool (she didn't attend), her parents knew she'd never follow a traditional path. But at least she liked to learn. At WriterGirl, she shares her love of learning with the talent she recruits, trains and matches with projects. She also enriches the WriterGirl Academy. Pitches in on projects. And wields her 20+ years of agency, healthcare and digital experience to boost content capabilities. Today she's happiest hanging out at home with her family and dogs. She hardly ever sneaks out.   
This event will be approved for 1.0 CFRE Credits.
Share This with Others