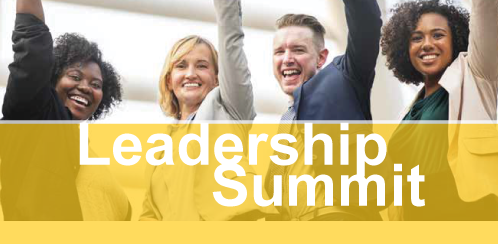 22nd Annual Non-Profit Leadership Summit
Wednesday, October 11 @8:00 am

-

11:30 am

Burnout – it's the gap between expectations and experience, with a healthy dose of feeling overextended and exhausted. If that sounds like your leadership and fundraising team, you're not alone: the demands of post-pandemic work are greater than ever.
In this interactive workshop, we will learn:
What causes burnout
The relationship between burnout and belonging
The three "Rs" of creating belonging on your teams
How to use the basic tools of belonging to prevent and treat burnout in your organization
Whether you worry about losing valued team members or managing your own feelings of stress and being
overwhelmed, this dynamic session will provide hope for a better future through the magic of belonging.
---
Date: Wednesday, October 11, 2023
Time:
8:00 – 8:30 AM – Networking & Continental Breakfast
8:30 – 11:30 AM – Keynote & Workshop
Location:  
Schiff Family Conference Center at Xavier Cintas Center,
Individual Cost (includes workshop & breakfast)
$55 – AFP or LC Members or BBB accredited charities
$75 – Non-Members
$25 – Students
Group Cost (Group of 3 or more)
Members pay only $50/person if you bring 3 or more from your organization.
---
About the Speaker:
Alida Miranda-Wolff
https://alidamirandawolff.com/   CEO and Founder of Ethos
By helping organizations and the people inside of them understand their relationships with power, how to use their power responsibly, and how to share their power, I help create the conditions for everyone to thrive at work.
As part of Ethos, I also serve as the Learning Director of the Women Influence Chicago Accelerator, which supports womxn-identifying technologists to advance their careers through a structured four-month program combining coaching, forums, classroom learning, and mentorship. I am also the founder of the membership organization, Embolden, which is focused on developing friendships between women.
Outside of Ethos, I am an Advisory Board Member at Prosper Strategies, a certified mindfulness and meditation instructor, classical guitarist, and working artist. Formerly, I served on mHub's Venture Board and taught marketing and career advancement at General Assembly.
I received my certification in diversity, equity, and inclusion from Georgetown University and have eight years of practitioner experience. In 2021, I received the University of Chicago's Early Career Achievement Award.
Full participation in this event is applicable for 2.0 points in Category 1.B -Education of the CFRE International application for initial certification and/or recertification.
Your reservation is a financial commitment.
Share This with Others