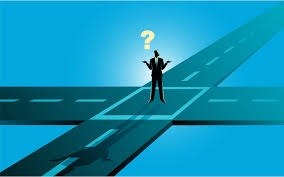 Fire Up Your Career
Wednesday, April 6 @1:00 pm

-

2:00 pm
There is no doubt during the COVID-19 pandemic many of us have made some form of a career change. Some of us changed departments, some organizations, and others absorbed additional responsibilities and accountabilities. The AFP YP Committee invites you to bring all of your questions about career planning to an open forum with Catherine Glover. This session will provide you with tools and insight you need to be successful no matter what comes your way. You will learn how to leverage your knowledge, skills, and abilities to continue to excel in your role and shine for future opportunities to transform your career.
This is an online event and is free to attend, but please register to reserve your spot!
Date: Wednesday, April 6, 2022
Time: 1:00-2:00
Location:   Virtual Zoom Meeting
Cost:  FREE
About our Speaker: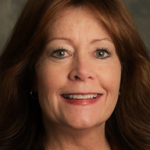 Throughout her career, Catherine has been a connector and advocate for business and manufacturing, and a champion of workforce development initiatives. She is the Past President and CEO of Chambers of Commerce in Albany, GA, Greater Binghamton, NY, Southern Midcoast Maine and the state chamber in Tennessee. She also is the Past Executive Director of the Freeport Merchants Association, Freeport, ME.
When she moved to Cincinnati in 2016, She became Executive Director/COO of the Cincinnati Bar Association, the first "non-attorney" to hold this post in the CBA's 150-year history. Most recently, she was the Director and Business Coach of the Small Business Development Center at NKU and is wrapping up her remote duties at NKU as key program and center development architect for the C.O.B.'s new Center for Family Enterprise and Small Business.
Catherine's skills include business development, business start-up, marketing, fundraising, leadership development, and mentoring, workforce and policy development, and contract negotiations. She has been recognized for her marketing, communications, career planning mentoring strategies, as well as for her resource development efforts for the trade groups and nonprofits she has served, and the five nonprofits she has cofounded.
Catherine is passionate about her involvement in community life.  She just wrapped up volunteer service to the USO of Central and Southwestern Ohio.  She also has been part of NKU's Pension Committee to ensure that staff needs are met as the University transitions to a new pension management system and served on the Clermont County Chamber of Commerce's Work Readiness Initiative.  In Tennessee, she volunteered as a mentor to high school students with the TNachieves program, and later this spring, is wrapping up her service to OneSource.
*As Catherine has relocated with her family to Panama City, FL, her volunteerism with OneSource will end after her service as a facilitator to the AFP cohort ends in May of 2022.
For questions or additional information, please contact the Director of YP, Deborah Stevens dstevens@lys.org.