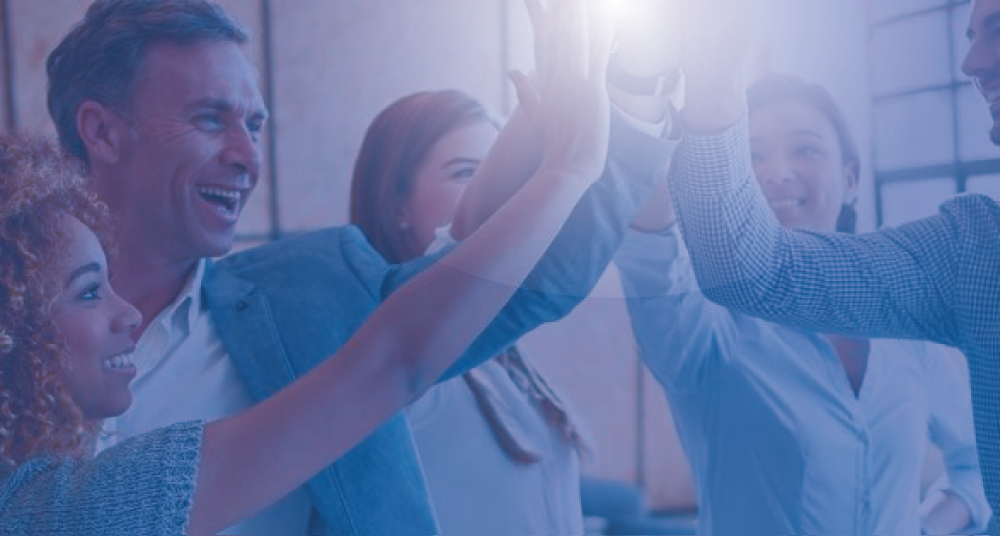 Virtual Webinar
Thursday, October 6 @1:00 pm

-

2:00 pm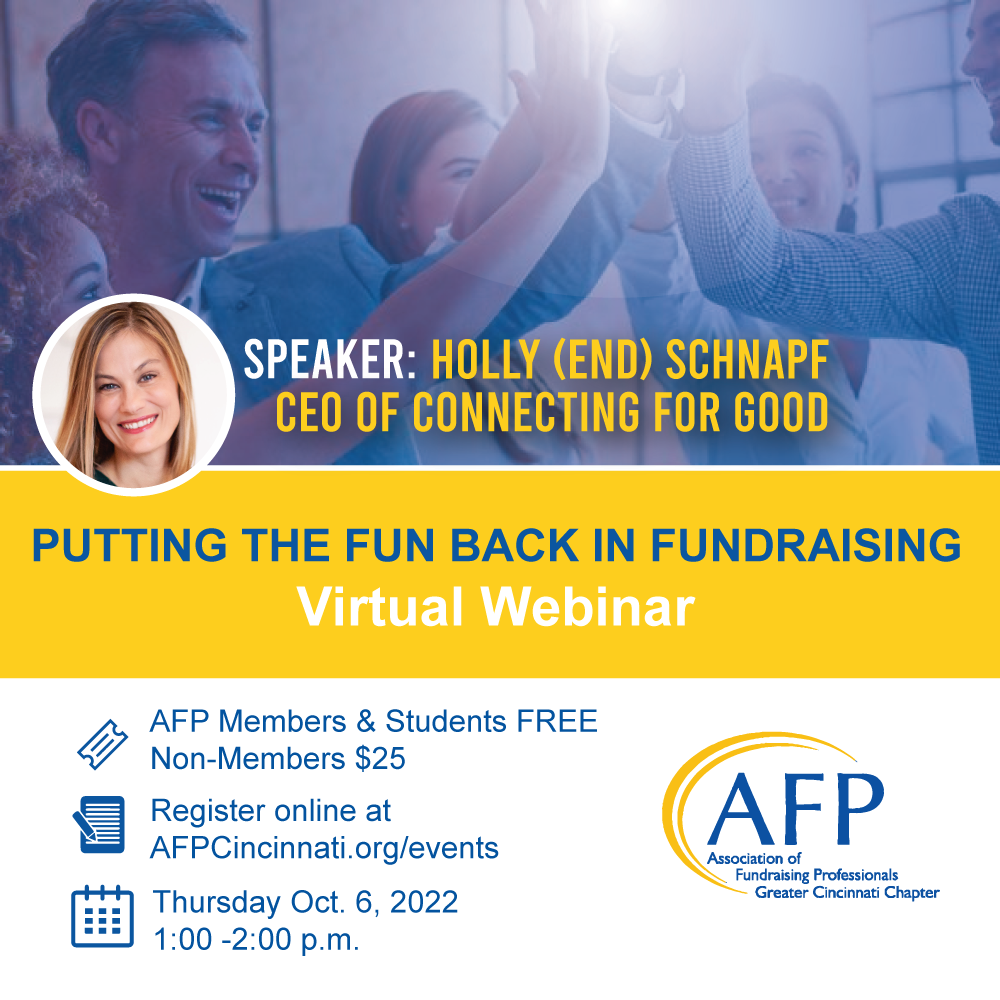 We all know that working in development is not easy. We are navigating challenging goals, dueling priorities, long hours, and the demands of our bosses, donors, and organizations. So how do we find balance, fulfillment, and joy in our work?
In this Webinar we will discuss ways to reshape your work to make it work for you – whether you are in your first year as a development professional or your 31st year. Specific topics include:
Working from the inside out. Specific tactics to improve workplace culture, build connections, and infuse gratitude and celebration into your work.
Rethinking and recreating your role. Good development professionals are hard to find and even harder to keep. You are in the driver's seat. Do you love your mission, but hate your hours? Do you enjoy working with donors but despise event planning? Before you jump ship, perhaps there is a way to reshape your job to make it work for you. We'll discuss creative ways to improve your situation and how to structure an effective proposal that will get your boss' attention.
Should you stay or should you go? There are many ways to improve job satisfaction without leaving your job. But when do you know it is time to move on? We'll discuss dealbreakers, and how to transition in a way that is best for your career both in the short-term and the long-term.
Date: Thursday, Oct 6, 2022
Time: 1:00-2:00 p.m.
Location:   Virtual Zoom Meeting
Cost:  
AFP Members & Students (with valid student ID) – FREE
Non-Members – $25.00
More about our Speaker: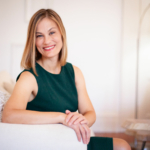 Holly (End) Schnapf is the CEO of Connecting for Good www.c4good.com, a philanthropic consulting firm specializing in fundraising support for nonprofits and corporate giving/involvement solutions for businesses. Her 25+ year career in philanthropy has included serving as Chief Development Officer of United Way of Greater Cincinnati and leading development for St. Vincent de Paul, Grant Us Hope and Cooperative for Education. Holly, her partner, two teenage children, and foster-fail pup live in Hyde Park.
This event will be approved for 1.0 CFRE Credits.