Ambassador of Philanthropy (special award):  Presented to an individual who has served as a spokesperson and champion for the power of philanthropy and the arts in Cincinnati.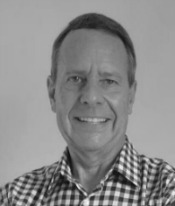 Winner ~  Wesley Holm, HELP Plumbing, Heating, Cooling and Electric
Nominated By ~  (DAV) Disabled American Veterans
Wesley Holm has taken corporate responsibility to a new level. As owner of HELP with a family with a long legacy of service, he specifically supports organizations and efforts that help veterans. A portion of sales over a period of time each year are donated to organizations supporting veterans, resulting in $674,000, including $322,000 to Disabled American Veterans. He leads his company in support of veterans by hosting a hot breakfast to veterans on Veteran's Day and helping many individuals wounded in services directly. He makes hiring veterans a priority, with a significant number of employees who are veterans, including 40% of his leadership team. He unites customers and community in his efforts by providing them with an "I SUPPORT VETERANS" yard sign. Wesley is truly an Ambassador of Philanthropy in his support of veterans.