Philanthropist of the Year:  Presented to an individual, corporation or foundation with a record of exceptional generosity who:  through direct financial support has demonstrated outstanding civic and charitable responsibility to a specific organization(s) or cause(s); has taken a leadership role in a specific organization(s) or cause(s); motivates others to participate in philanthropy.  The depth and/or breadth of support to other organizations will be considered.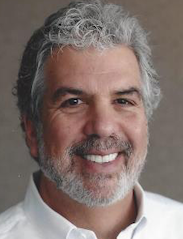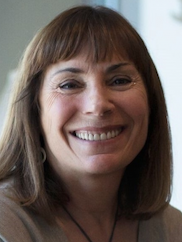 Winner ~ Dr. Neal H. Mayerson and Dr. Donna Mayerson
Nominated By ~ The Mayerson Foundation
Dr. Neal H. Mayerson and Dr. Donna Mayerson earned Ph.D.'s in clinical and counseling psychology, respectively.   Neal was a practicing psychotherapist for 15 years specializing in behavioral medicine and relationship counseling.  Donna has specialized in child and family therapy and currently focuses on strengths-based counseling/coaching.  Additionally, the Mayersons are Directors of The Manuel D. and Rhoda Mayerson Foundation, with Neal serving as President for the past 25 years.  Neal is also President of The Mayerson Company, a real estate management and investment company.
Neal and Donna have founded a number of non-profit organizations.  RISE Learning Solutions was the first organization to provide nationwide professional development for preschool educators via distance learning technology for the purpose of improving quality of early education.   The Inclusion Network focused on creating greater opportunities for people with disabilities in Greater Cincinnati to participate in community life in an integrated vs. segregated fashion.  Mayerson Academy has specialized in professional development of K-12 educators for the past 23 years and, in addition to serving the Cincinnati Public Schools, is currently expanding to a national and international footprint.  VIA Institute on Character has played an important role in establishing a new discipline in the field of psychology called positive psychology.  VIA Institute is a leading organization in the world committed to advancing the science and practice of character strengths – those aspects of personality that are universally considered good for the individual while also being good for society at large.  Millions of people in every country in the world have taken the VIA Survey which is translated into 34 languages, and hundreds of scientific articles have been published to advance our scientific knowledge about human character strengths.  Neal and Donna are active Directors and in-kind staff contributors to program and product development for VIA. 
The Mayersons have also been instrumental in founding a number of social programs.  The Mayerson Student Philanthropy Program at Northern Kentucky University has been responsible for educating thousands of students about the non-profit sector and how to be involved in addressing societal problems in the process of making over $1MM of grants to hundreds of local non-profit organizations.  The Mayerson Center for Safe and Healthy Children is a program at Cincinnati Children's Hospital and Medical Center that serves abused and neglected children through the collaboration of medical, legal, family, psychological and legal systems.  The Mayerson High School Service Learning Program serves over 100 area high schools in their efforts to offer meaningful and educational experiences of community service. Over the past 23 years it has served tens of thousands of students.  Access and Shalom Family are programs in the local Jewish community for young adults and families with young children that have been strengthening these respective social networks for over 10 years.
As Directors of the Mayerson Foundations, Donna and Neal have been responsible, along with their family, for providing funding to hundreds of area non-profit organizations.   Important capital grants were made to establish the Manuel D. and Rhoda Mayerson Jewish Community Center, and the new School for Creative and Performing Arts.  With an interest in funding innovative solutions, they have helped a number of organizations in their early start-up phases.  Of note are: Child HeLP which is a medical-legal partnership at Children's Hospital, Project Search which is now an international program that helps adults with developmental disabilities find meaningful employment, Public Allies – a diverse leadership program for young adults, the McMicken Dental Clinic providing free dental services to homeless adults, Give Back Cincinnati which is a community service program for young professionals, the Freestore Foodbank's Capacity Building Program training member pantries on best practices in food storage and distribution, and recently Mortar that trains and develops urban entrepreneurs.
Together, the Mayersons founded Hummingbird Coaching Services, the first company to provide personalized wellness and life coaching over the Internet.  After successfully building it up over 7 years they sold it to Humana who continues to offer this one-of-a-kind service to its customers.
Dr. Donna Mayerson played a key role in establishing the TAP Program at the University of Cincinnati which provides on-campus residence to high school graduates with cognitive and developmental disabilities so they can have meaningful college experiences and graduate with university certificates of completion.  It is a leading program of its kind in the country.  And, Dr. Mayerson volunteers as a psychotherapist at the Good Samaritan Free Health Center, provides telephonic consulting to people worldwide on the application of character strengths, is active in teaching courses and workshops on character strengths and consulting with area organizations on their implementation of character strengths, and serves on the board of the Hearing, Speech, and Deaf Center of Cincinnati.
Representing Neal's broad ranging interests, in addition to producing Hidden Treasures, an award winning music CD which is a tribute to Cincinnati's King Records, he also introduced instant hand sanitizer as a consumer product category, working with Gojo Industries to bring the Purell brand to consumers.  Further, he has been awarded a U.S. Patent for inventing a new and improved way for groups of people to have conversations online.
The Mayersons enjoy their family and friends as well as music, tennis, and Nature.  They consider themselves very fortunate to have had the tremendous collaborators they have been privileged to work with over the years.