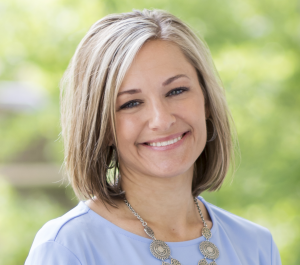 Winner ~  bi3/Jill Miller
Nominated By ~ Ignite Philanthropy.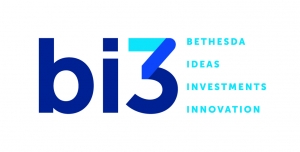 bi3 – Bethesda Inc.'s grantmaking initiative to transform health in Greater Cincinnati  — was nominated by Ignite Philanthropy.  President of Bethesda, Jill Miller, and bi3, one of Ohio's largest health-focused grantmakers, is challenging the status quo by funding new approaches like StartStrong, a place-based program to reduce infant mortality and improve maternal and infant health.  bi3 forges collaborations between TriHealth and community-based organizations to tackle community health issues and improve the health of all people.
Since 2010, bi3 has invested more than $33 million to transform health and health care in our region, ranking it as one of Ohio's largest health-focused grantmakers. They're a philanthropic investor willing to make large grants, take informed risks and to push collaboration between a health system and community organizations to address our most pressing health issues. They are unique because Bethesda Inc. is a sponsor of TriHealth, which makes bi3 able to envision and scale projects faster than other health grantmakers.
The StartStrong project and a grant to Beech Acres Parenting Center are striking examples of bi3's long-term commitment to children's health.
Hamilton County ranks among the bottom 10 percent of counties across the nation for infant mortality. StartStrong launched in 2013 with a $3.2 million, three-year bi3 grant. Additional exit funding was added for year four. The StartStrong initiative connected prenatal, pediatric and maternal care while forming new partnerships across health care providers and community organizations. Thanks to the success of StartStrong, the pilot community of Avondale hasn't recorded an extreme pre-term birth in more than three years compared with an historical average of a pre-term birth every 26 days. And Avondale went from having one of the highest infant mortality rates among neighborhoods in Hamilton County to one that is lower than Hamilton County as a whole.
Fueled by a $1.1 million bi3 grant, Beech Acres Parenting Center currently is partnering with Cincinnati Children's Mayerson Center for Safe and Healthy Children and TriHealth Pediatrics to reduce toxic stress and support child health and development. Its groundbreaking program matches pediatric primary care physician practices with parent coaches to assist families in managing adverse childhood experiences (ACES). To date, nearly 4,500 families have been screened, resulting in 1,100 referrals for parent coaching services.
Because of bi3's commitment to the health of children in Greater Cincinnati, doctors are getting the tools they need and families are being connected with needed resources to ensure children thrive. I've been grateful to work directly with bi3 for many years, and it's been inspiring to see first-hand these and other results. It's my privilege to recommend bi3 for the 2018 AFP Philanthropist of the Year award.