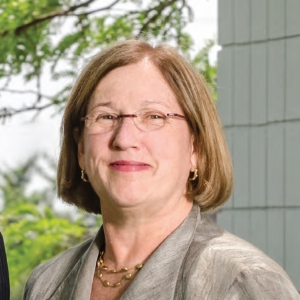 Philanthropist of the Year:  Presented to an individual or group with a record of exceptional generosity who: through direct financial support has demonstrated outstanding civic and charitable responsibility to a specific organization(s) or cause(s); has taken a leadership role in a specific organization(s) or cause(s);  motivates others to participate in philanthropy. The depth and/or breadth of support to other organizations will be considered.
Winner ~ Digi Schueler
Nominated By ~ 4C for Children, Dress for Success, Playhouse in the Park, East End Adult Education Center
Philanthropist of the year Digi Schueler, a lifelong volunteer and philanthropist, has made a significant impact in our community in the areas of art, education and social justice. Her board work and fund raising efforts with organizations such as Playhouse in the Park, Cincinnati Symphony Orchestra, Dress for Success, 4C for Children and YWCA has made a significant and long-lasting effect in the community. Her committee work spans over nearly a dozen different nonprofits. She was a leader while in the Junior League of Cincinnati, serving on several committees including being the Vice President of Community Outreach. She was honored in 2005 as an Enquirer Woman of the Year and in 2011 as the Champions for Children Award by 4C for Children. She is widely respected by all the organizations she has touched over the years.