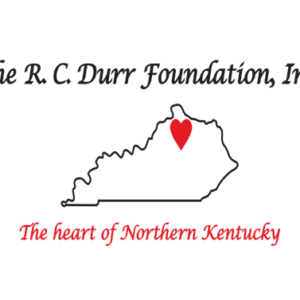 Outstanding Corporation or Foundation: Presented to a corporation or foundation that demonstrates outstanding commitment through financial support, innovation and through encouragement and motivation of others to take leadership roles toward philanthropy and community involvement. The total financial contributions and the breadth of demonstrated impact to supported organizations will be considered.
Winner ~ R.C. Durr Foundation, Inc.
Nominated By ~ Redwood, Master Provisions, Center for Great Neighborhoods, Horizon Community Fund, Brighton Center
The R. C. Durr Foundation, Inc. was established and funded by R. C. Durr in September 1993 and was permanently endowed upon his death on May 21, 2007. There is no way to calculate the total impact, amount or number of R. C. Durr's gifts while he was alive but since his passing and as of this writing in 2019, the Durr Foundation has made more than 1,100 grants with a total giving in excess of $25,000,000.
Beneficiaries of the Foundation include scholarship funds for educational institutions and funding to non-profit organizations providing food, clothing and shelter, transportation, medical and dental care for the indigent, and needs of the very young and very old and for persons with developmental disabilities. The Foundation also provides funding to assist in the development of liveable communities, business incubation, future leadership development, and public health. Although the Foundation Board of Directors may make exceptions, the primary funding of the Foundation is concentrated toward the non-profit educational, charitable and civic organizations located in and providing services to the people in the greater Northern Kentucky area composed of the counties of Boone, Bracken, Campbell, Carroll, Gallatin, Grant, Harrison, Kenton, Mason, Owen, Pendleton, and Robertson.