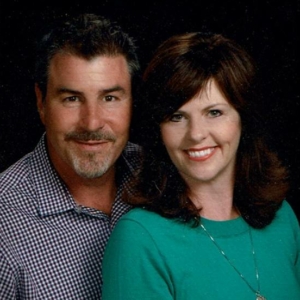 Philanthropist of the Year:  Presented to an individual or group with a record of exceptional generosity who: through direct financial support has demonstrated outstanding civic and charitable responsibility to a specific organization(s) or cause(s); has taken a leadership role in a specific organization(s) or cause(s);  motivates others to participate in philanthropy. The depth and/or breadth of support to other organizations will be considered.
Winner ~ Bill and Jenny McCloy
Nominated By ~ Melodic Connections, Community Foundation of West Chester Liberty, Down Syndrome Association of Cincinnati, Ken Anderson Alliance and Beech Acres Parenting Center
Philanthropists of the Year Bill and Jenny McCloy are connection creators. They seize opportunities to bring people and organizations together to raise awareness, resources, and new realities that improve the lives of others. Bill and Jenny have been married 33 years on October 2, 2020. They have four children and reside in Liberty Township.  Family is at the heart of all they do.  "Our pride and our appreciation," they say, "are the gift of family that God has bestowed on us".
Bill and Jenny lead with their love of family, and with their hearts.  Bill serves as President of the board of directors of Ken Anderson Alliance (KAA), an organization that seeks to change the lives of generations of families affected by developmental disabilities.  Jenny serves as board chair for Melodic Connections, an organization that uses the power of music to connect people in community, and she has served as chair of the Reel Abilities Film Festival.
They also support/serve organizations such as Down Syndrome Association of Greater Cincinnati, Beech Acres Parenting Center, St Vincent de Paul, Stepping Stones, St. Joseph Home, DePaul Cristo Rey high school, LADD,  Boys and Girls Club of West Chester Liberty, Life Town, The Learning Experience, and  The OSU Fisher Business school alumni board.
Bill and Jenny's impact goes far beyond the list of organizations they serve.  Their ability to bring people together for a common purpose increases the impact of their work exponentially.   Through encouraging collaboration among organizations that receive their support, and by asking of others, they have created amazing strength in numbers in our community. Bill and Jenny McCloy work joyfully to improve the lives of others, to connect those who need connection the most. Their philanthropic efforts reflect their values of family, community, and collaboration and their impact will be felt by generations.