Outstanding Youth in Philanthropy:  Presented to an individual, group, organization, corporation or foundation with a record of exceptional leadership and results in encouraging youth (through age 18) to:  learn about and participate in philanthropy by planning and implementing a fundraising program to benefit a specific organization(s) or cause(s); demonstrate leadership in a specific organization(s) or cause(s); serve as role models for other youth and/or encourage other youth to participate in philanthropy. The amount of time spent in service through philanthropy will be considered.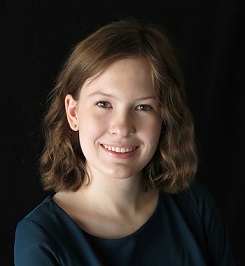 Winner ~  Heather Konerman
Nominated By ~  Magnified Giving/Holy Cross High School (Covington)

Outstanding Youth in Philanthropy Heather Konerman was nominated by Magnified Giving/Holy Cross High School (Covington). A senior this year, Heather has received Holy Cross High School's "Outstanding Christian Leadership Service" award the last three years for volunteering in the community, with one year being over 600 hours. Heather is an inspiration, with a passion for philanthropy and a willingness to do what it takes to make a difference. She took the initiative to collect nearly 1,000 baby items for the Rose Garden Mission and donated her $50 award check that she received for the Roger Grein's "Spirit of Philanthropy" award in 2016. She was deeply touched by the mission and knew the funds were needed to help more babies.
Heather Konerman is a Senior at Holy Cross High School. She is a member of her school's Magnified Giving Club, currently serving as the club's president. For the past two years she was responsible for organizing and soliciting raffle donations from various businesses for the school's pancake breakfast. The event raised money for additional Magnified Giving Charity funds.  As an eighth-grader, she began volunteering at the Cincinnati Museum Center, primarily in the Duke Energy Children's Museum, where she has logged over 600 hours. She has won many awards including The Prudential Spirit of Community Excellence Award, the Roger Grein Spirit of Philanthropy award, and The Cincinnati Museum Center's Youth Leadership Award. Heather hopes that she can continue sharing her time, talent and treasure for the rest of her life while inspiring others to give back as well.