Volunteer of the Year:  Presented to an individual, corporation, or foundation with a record of exceptional generosity who:  through a devotion of time has demonstrated outstanding support to a specific organization(s) or cause(s); encourages others to support an organization(s) or cause(s); is a role model for other community volunteers.  The total hours contributed and the breadth of organizations supported with time will be considered.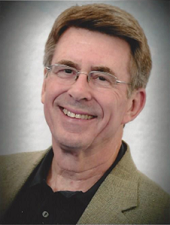 Winner ~ James "Jim" Dodd
Nominated By ~ St. Vincent de Paul (Cincinnati)

Volunteer of the Year James "Jim" Dodd has devoted countless hours over the last 10 years to helping SVDP provide hope, support, and friendship to the forgotten in our community, who are barely getting by, lonely, and suffering. Jim makes everyone feel respected and loved. Whether he is serving families visiting the food pantry, visiting neighbors in need, or providing training and support for our district councils, he does it all with sincere compassion and humility. Every week, Jim visits families in need doing everything he can to help them move forward as they recover and move toward stability. Jim's neighbor Christina now has a full-time job and can provide for her three children because Jim went above and beyond to help her get back on her feet. Christina is forever grateful for Jim's kindness.
Jim Dodd is a graduate of the University of Oklahoma and is a retired Senior Vice President of Fifth Third Bank. Prior to Fifth Third, he spent 25 years with Bank of Oklahoma in Tulsa where he led the Trust Division during his last 12 years there. Jim has extensive nonprofit experience having served on the boards of the University of Tulsa, Tulsa Opera, Philbrook Art Center and Holland Hall School. Additional board service, while in Evansville, Indiana for 11 years, included the Evansville Museum and the Evansville Philharmonic Orchestra. After moving to Cincinnati, he also served as a board member of the Cincinnati Symphony Orchestra.
Jim's involvement with Saint Vincent de Paul includes volunteering weekly in the Edyth and Carl Lindner Choice Food Pantry at the Liz Carter Outreach Center in Cincinnati. In addition, he serves on a Development Committee and the Advisory Board for the Cincinnati District Council. He is an active member of the Christ the King Conference, and is currently serving as president of the Archdiocesan Central Council of Cincinnati. As a member on the National Council, Jim has served on several national committees. In addition he has been appointed to a six-year term as Treasurer of the National Board of the Society of St. Vincent de Paul.
Jim is married to Elizabeth and has three sons and four grandchildren.