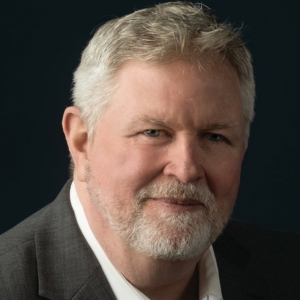 Lifetime Achievement in Fundraising ~  John Olberding
Nominated by ~ The AFP Board of Directors

Presented to an outstanding fundraising executive who has demonstrated exceptional leadership and commitment to the fundraising profession and philanthropic community. Recipients must have at least 20 years of fundraising experience. 
John C. Olberding is Principal of Chanticleer Consulting since 2010, and former President and CEO of Skystone Ryan, a Cincinnati-based firm with at one time 14 US offices and seven affiliate offices throughout the world. He has served a broad spectrum of organizations during his 40-year career in non-profit development, directing successful capital, annual and planned giving programs, executive searches and training and strategic plans for over 250 health, religious, educational, cultural, environmental and social service organizations both in his native Greater Cincinnati area and throughout the United States and internationally. His career began as a College Relations assistant at Baldwin-Wallace College and then Publications Director/Marketing Coordinator for the Cincinnati Reds.
An Evans Scholar graduate of Miami University, John is a past chapter Pesident of the Evans Scholars Alumni Association, supporting the largest private scholarship program in the United States.  He did graduate work in theology at Mount St. Mary's Seminary where he also served as Director of Development before entering the consulting field with J. Donovan Associates of Salem Massachusetts.  A second-generation fundraising professional, John's father Greg was in 1979 one of seven founding members of the Greater Cincinnati Chapter of what was then called the National Society of Fundraising Professionals (now AFP), and its third President. Gregory Olberding was honored as Fundraising Executive of the Year at the chapter's second celebration of National Philanthropy Day.  John was himself the chapter's 11th President. He later served the AFP Board again as its Chair of National Philanthropy Day in 2001 and then Chairman of its Program Committee and co-founder and Chair of the chapter's SNAP program for seasoned professionals. He is a longtime participant in the AFP mentoring program and has through Chanticleer Consulting annually sponsored the AFP Holiday celebration.  John was also a founding Board member of the Greater Cincinnati Planned Giving Council and served on the International Committee of AFP and its predecessor World Fundraising Council for over 30 years, twice Chairing its international visitor outreach program at its International Conference. John is a frequently featured speaker at professional conferences and is co-editor with fellow Chanticleer Consulting Principal Lisa Williams of Building Strong Nonprofits: New Strategies for Growth and Sustainability (John Wiley & Sons, 2010).  In addition to his work with nonprofit organizations, he serves as press-box public address announcer for the Cincinnati Bengals and official statistician for Xavier University men's basketball. Besides service to the profession, John has been a community volunteer, coach and/or board member with such organizations as North Avondale Montessori, Clark Montessori High School., Church of the Nativity Parish Catholic Inner-City School Endowment, Fountain Square Fools and St. Ursula Villa.
Among the area-based organizations John has served are: 4C for Children, Beech Acres, Bishop Brossart High School, Cancer Family Care, Cancer Support Community, Center for Addiction Treatment, Children's Dental Health Foundation, Cincinnati Art Museum, Cincinnati Ballet., Children's Hospital Medical Center, Cincinnati Country Day, Cincinnati Health Initiative, Cincinnati Hills Christian Academy, Cincinnati Opera, Cincinnati Restoration Inc, Cincinnati Works, Cincinnati Youth Collaborative, Cincinnati Zoo and Botanical Gardens, Clovernook Center for the Blind and Visually Impaired, Coalition For A Drug-Free Greater Cincinnati, Cooperative for Education, Covington Latin School, Greater Cincinnati Behavioral Health Services, Deaconess Health Care, Elder High School, Dominican Community Services, Episcopal Retirement Homes, Free Store Food Bank, Learning Grove, Glenmary Home Missioners, Good Samaritan Hospital Foundation, Hyde Park Center for Older Adults, Islamic Center of Cincinnati, Joe Nuxhall Miracle Fields, Kennedy Heights Cultural Center, Mayerson Academy, Mercy Health Care Foundation, McNicholas High School, Museum Center at Cincinnati Union Terminal, National Underground Railroad Freedom Center, NKY Farmers Market, Northern Kentucky University, Ohio Valley Voices, Oldenburg Academy, OneSight, People Working Cooperatively, Prospect House, Recovery Center of Hamilton County, Public Library of Cincinnati and Hamilton County, Recovery Center of Hamilton County, Resurrection School, Roger Bacon High School, Salvation Army of SW Ohio and N. Kentucky, Seton High School, Special Olympics, St. Francis-St. Joseph Catholic Worker House, St. Joseph Home, St. Margaret Hall, St. Rita School for the Deaf, St. Ursula Academy, St. Xavier High School, Talbert House, Thomas More College, Transitions of Northern Kentucky, Underground Railroad and Freedom Center,  University of Cincinnati, Urban Appalachian Community Coalition, Volunteers of America, WCET-TV,  Women Helping Women, Working In Neighborhoods, YMCA of Greater Cincinnati and many local congregations and parishes.
Organizations served elsewhere include local chapters of the American Red Cross, Boys Clubs/Girls Clubs, Boy Scouts of America, Nature Conservancy, Salvation Army, YMCA and YWCA, American Association of Neurological Surgeons, American Society for Quality, Appalachian  Regional Health Care Foundation,  Athletes In Action, The Blues Foundation (TN), Chicanos Por La Causa (AZ) Church World Service, National Forest Service Museum (MT), Des Moines Arts Center, Disabled American Veterans Life Memorial (DC), Eisenhower Memorial Commission (DC), Fistula Foundation (Ethiopia), Foundation for Eye Health Awareness, Froedert Hospital and Medical College of Wisconsin Foundation,  Indiana State Museum, Krist Samaritan Center for Counseling (TX), Moog Museum (NC), Lutheran Church-Missouri Synod Foundation, Motown Center (MI), Museum of Glass(WA), National Athletic Trainers Foundation (IN),  New Orleans Jazz Festival and Foundation, Oral and Maxillofacial Surgery Foundation, Pacific Northwest University of Health Science,  Potomac Hospital Foundation (VA), Police Athletic League of New York, Professional Rodeo Cowboys Association (CO), Royal Flying Doctors Service (Australia), Resource Center of Dallas, Student Press Law Center (DC) Serra International, Yellowstone Hot Springs (MT) Tryon Fine Arts Center, United Methodist Foundation,  Via Christie Health Care Foundation (KS), West Jersey Health and Hospital Foundation, World Surgical Infection Society, World Craniofacial Foundation, Legioa de Boa Vontage (Brazil), Unity University (Ethiopia).