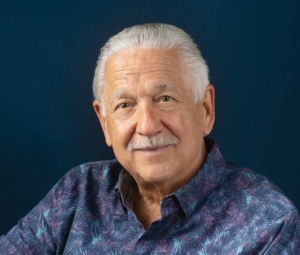 Philanthropist of the Year ~ Bill Burwinkel
Nominated By ~ Adopt A Class, Cincinnati Golden Gloves, Community Learning Center Institute, Great Parks of Hamilton County, Oyler Schools
Presented to an individual or group with a record of exceptional generosity who: through direct financial support has demonstrated outstanding civic and charitable responsibility to a specific organization(s) or cause(s); has taken a leadership role in a specific organization(s) or cause(s);  motivates others to participate in philanthropy. The depth and/or breadth of support to other organizations will be considered.
Bill started his sales career in 1970 after serving with the U.S. Army in Vietnam. Following his military service, Bill founded NATIONAL MARKETSHARE GROUP inc.in 1983. With a focus on the future and their commitment to "Exceeding Customer and Principal Expectations", Bill assembled a team that believes in the importance of family, hard work, having the RIGHT ATTITUDE, giving back to the community and having fun. As chairman of the board for National Marketshare Group, Bill is focused on fulfilling their corporate philosophy of "Giving back to the community is an obligation, not an option".
Bill's commitment to the community runs deep. Bill served with the Boy Scouts of America on the 1997, 2001, 2005 and 2010 National Jamboree Committee and served on the Council Board of Directors for 21 years. He received the Council Scouter of the Month Award on several occasions and was awarded the Silver Beaver Award, scouting's highest non-scouting award. He has also been active throughout the Greater Cincinnati community having served on the Board of Price Hill Will, the Lower Price Hill Community Council, Co-chair of the Oyler School LSDMC, Chair of the Oyler Renovation Design Team, and Chair of the Oyler Green Initiatives Committee. Bill currently serves on the Board of Golden Gloves and as a Commissioner for the Board of Great Parks of Hamilton County.
To further expand National Marketshare Group's commitment to the community, Bill created Adopt A Class Foundation in 2003. Their mission is to connect businesses and civic groups with students in economically challenged schools. By pairing teams with classrooms grades K-8, adult mentors expose students to a breadth of experiences and training to be job and career ready. Today, nearly 2,600 volunteers from over 120 businesses and community groups are paired with more than 6,000 students in 34 Greater Cincinnati and Northern Kentucky schools. Bill continues to serve as a board of director, supports the organization financially and through significant time recruiting new corporate partners, and continues to mentor with the National Marketshare team at Holy Family School. Bill also started a sister nonprofit organization, Adopt A Class Endowment Fund, to ensure Adopt A Class will be able to sustain growth to serve all students in Greater Cincinnati.
In 1998, Bill and his wife Beth, received the Preservation Award from the Cincinnati Preservation Association for the renovation of the West End Bank Building which now serves as NATIONAL MARKETSHARE GROUP Inc. Corporate Headquarters. Bill is a 2009 graduate of the Cincinnati Chamber of Commerce Leadership Class XXXI and a Rotary Club nominee for the Jefferson Award. In 2008 Cincinnati Magazine recognized him as one of Cincinnati's "Most influential people in Education". In 2011 Bill received the Second Act Award for his work with Adopt A Class and in 2012, 4C for Children named Bill their "Champion for Children". In the same year the Junior League named Adopt A Class their 2011-2012 Community Service Award recipient.  While Bill earned a GED Diploma during his service to our country, he has also received Honorary Diplomas from Oyler Community Learning Center and Elder High School. Bill is grateful to have been awarded many outstanding accolades throughout his career and time serving the community and would like to thank the Association of Fundraising Professionals of Greater Cincinnati for their recognition of Philanthropist of the Year.