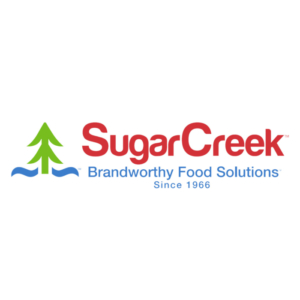 Outstanding Corporation or Foundation ~ SugarCreek
John & Julie Richardson
Nominated By ~ La Soupe, Master Provisions, Stepping Stones
Presented to a corporation or foundation that demonstrates outstanding commitment through financial support, innovation and through encouragement and motivation of others to take leadership roles toward philanthropy and community involvement. The total financial contributions and the breadth of demonstrated impact to supported organizations will be considered.
John was born in Chicago and has lived in several places before settling in Washington Court House Ohio where his dad, John Sinkler Richardson, built the first SugarCreek plant. At that time, we were strictly a bacon business. Today, that legacy remains a big part of our base, but we have expanded. SugarCreek is a food manufacturing co-packing company and John is Chairman of the Board. John took over the roughly $50M business in 1990 from his father, John S Richardson. Since then, through organic growth, the business has grown to $1B in 2021!
Through SugarCreek, John has been a contributor to his community and the communities that surround his operations for years. Everything from local sports teams to building low-cost housing and day care centers, to being a consistent supporter and sponsor for various fundraising events and campaigns, especially for Stepping Stones and La Soupe! Several years ago, SugarCreek started a rescue program to donate food that previously went to the landfill! That food goes back into our community to feed the hungry through organizations like La Soupe and Master Provisions. We have been rescuing 700k-900k lbs of food each year, most of which is protein – the golden egg in the world of feeding the hungry!