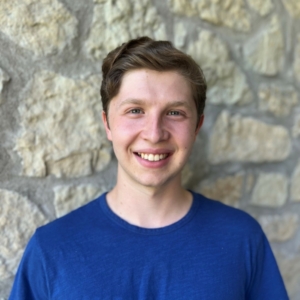 Outstanding Youth in Philanthropy ~ Joseph Kayne 
Nominated By ~ The Power of Music, OneSource Center for Nonprofit Excellence,
Cincinnati Academy of Performing Arts, IPM Food Pantry, Dress for Success, i-Space, NLIGC
Presented to an individual or group with a record of exceptional leadership and results in encouraging youth (through age 18) to: learn about and participate in philanthropy by planning and implementing a fundraising program to benefit a specific organization(s) or cause(s); demonstrate leadership in a specific organization(s) or cause(s); serve as role models for other youth and/or encourage other youth to participate in philanthropy. The amount of time spent in service through philanthropy will be considered.
Joseph Kayne is a rising senior at Indian Hill High School and very involved with theater and singing. This school year, he appeared as Jean Valjean in Les Miserables and Laurie Laurence in Little Women. In addition to singing, theater, and leading The Power of Music, he competes in mock trial and am the editor-in-chief of my high school's newspaper.
Joseph was born in New York City but lived in Cincinnati for the last ten years. He is extremely passionate about music and the ability to use my voice to empower and enrich communities and individuals. Joseph is grateful that he has been able to use his gift to create a solution to social isolationism, and as such, have become committed to public service through music.
He wants to give a special thanks to the nonprofit leaders and community members who nominated him, and to his grandma for inspiring his creation of The Power of Music. Joseph hopes to broaden the impact of POM, bringing the joy and connectivity of music to those in our community who need it most and envision it continuing well after he graduates from high school.